07 Recipes To Be Prepared Using Organic Coconut Oil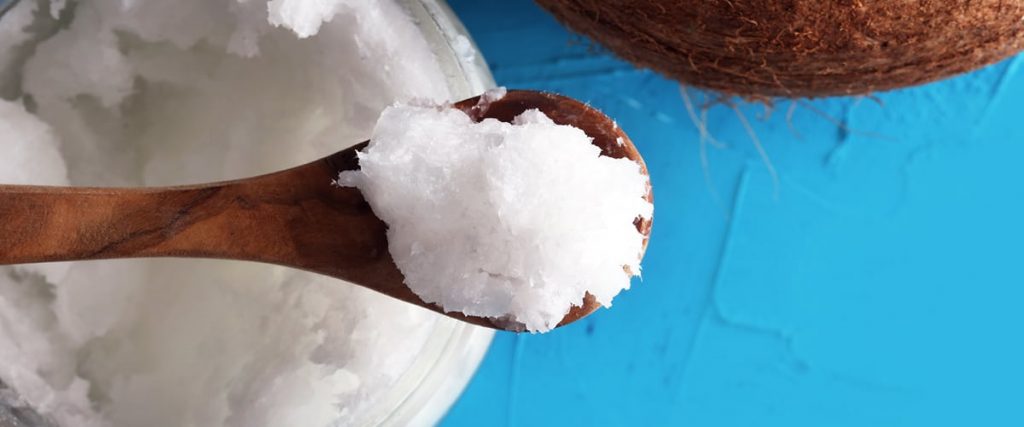 Organic coconut oil is among the best cooking media that deliver deliciousness along with nutrition. This article will explain 07 recipes to be prepared using organic coconut oil.
Coconut oil is undoubtedly the best natural sweetener you may use for your cooking needs. Along with health benefits such as increased nutrient delivery, weight reduction, increased antioxidants, and the ability to lose weight, reduce seizures, skin health hair health, and more, coconut oil is capable of managing almost every health and taste need you may have.
When it comes to organic coconut oil, as one of the coconut oil kinds, you will always find exceptionalities in the particular substance. This article will explain 07 recipes to be prepared using organic coconut oil.
What should I know before going with these 07 recipes to be prepared using organic coconut oil?
Coconut oil is not a food but acting as a cooking media and a substance that can improve the aroma and the taste of the food. It means, coconut oil is always opening you millions of capabilities with your cooking. The mentioned 07 recipes to be prepared using organic coconut oil are food that we prepared with that thought. Simply, it may be a new experience for you. We want you to try them and inspire them to prepare your own recipes.
Fried Curry Chicken With Crispy Taste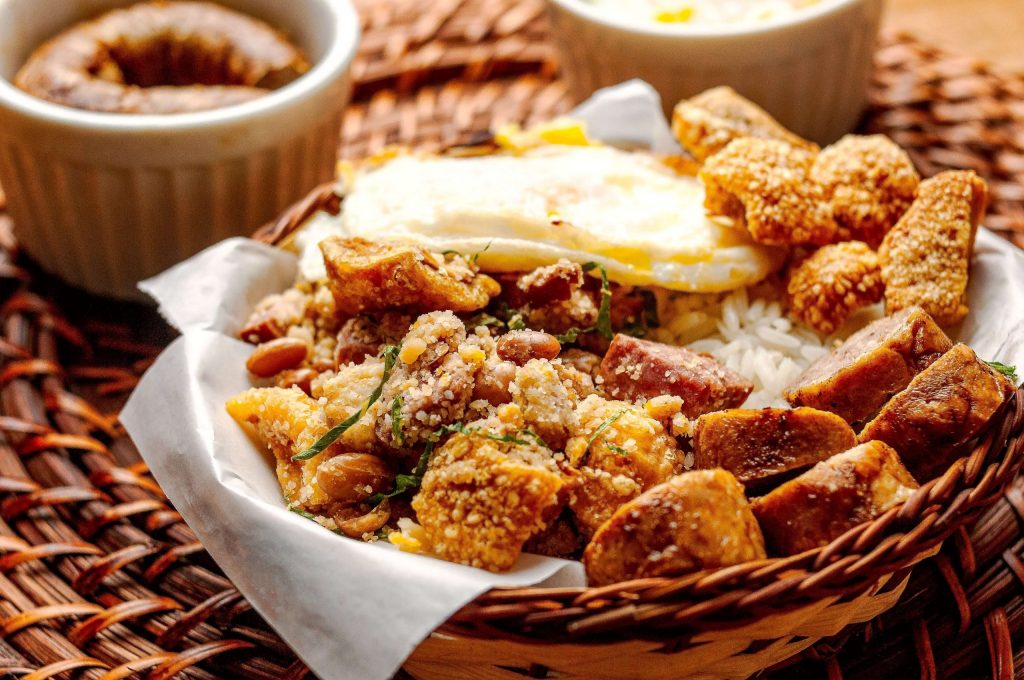 If you are looking for a highly protein enriched food, then the coconut oil fried curry chicken will be the best food for you. You can us this recipe to prepare and enjoy with fried rice or just rice as well. You need 04 tablespoon coconut oil, one chopped onion, two eggs, 03 tablespoons curry powder, or to taste, divided, chopped garlic, biscuit powder, sliced tomatoes, tomato sauce, chicken broth, black pepper, chicken breasts, and salt.
First you must prepare the chicken curry as usual. You will be able to include the spicy taste in it in that particular step as well.
Then you must take eggs on to a cup. You must fry the chicken parts in a pan first. After drying them, you must dip them in the egg mixture and next cover them with the butter biscuit powder. All you have to do is to roll the chicken parts on the butter biscuit powder. Then you must fry them in deep coconut oil for a couple of minutes. Now you have got crispy chicken parts. 
Fried Fish Slices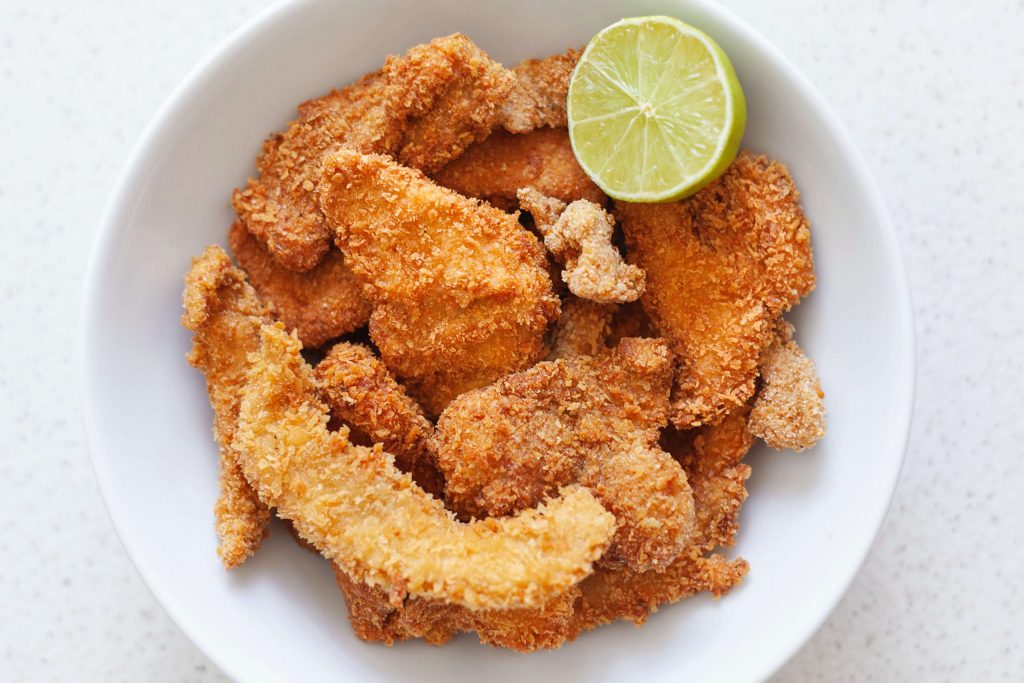 Among the 07 recipes to be prepared using organic coconut oil, the dried fish slices are the easiest to prepare. You can prepare this recipe within just 10 minutes. You must choose organic coconut oil for this recipe. Frost, you must choose a fish species that have a delicious taste. We recommend you to go for Bass or Mackerel as they are thick and have a yummy taste.
Fried but No-Bake Cookies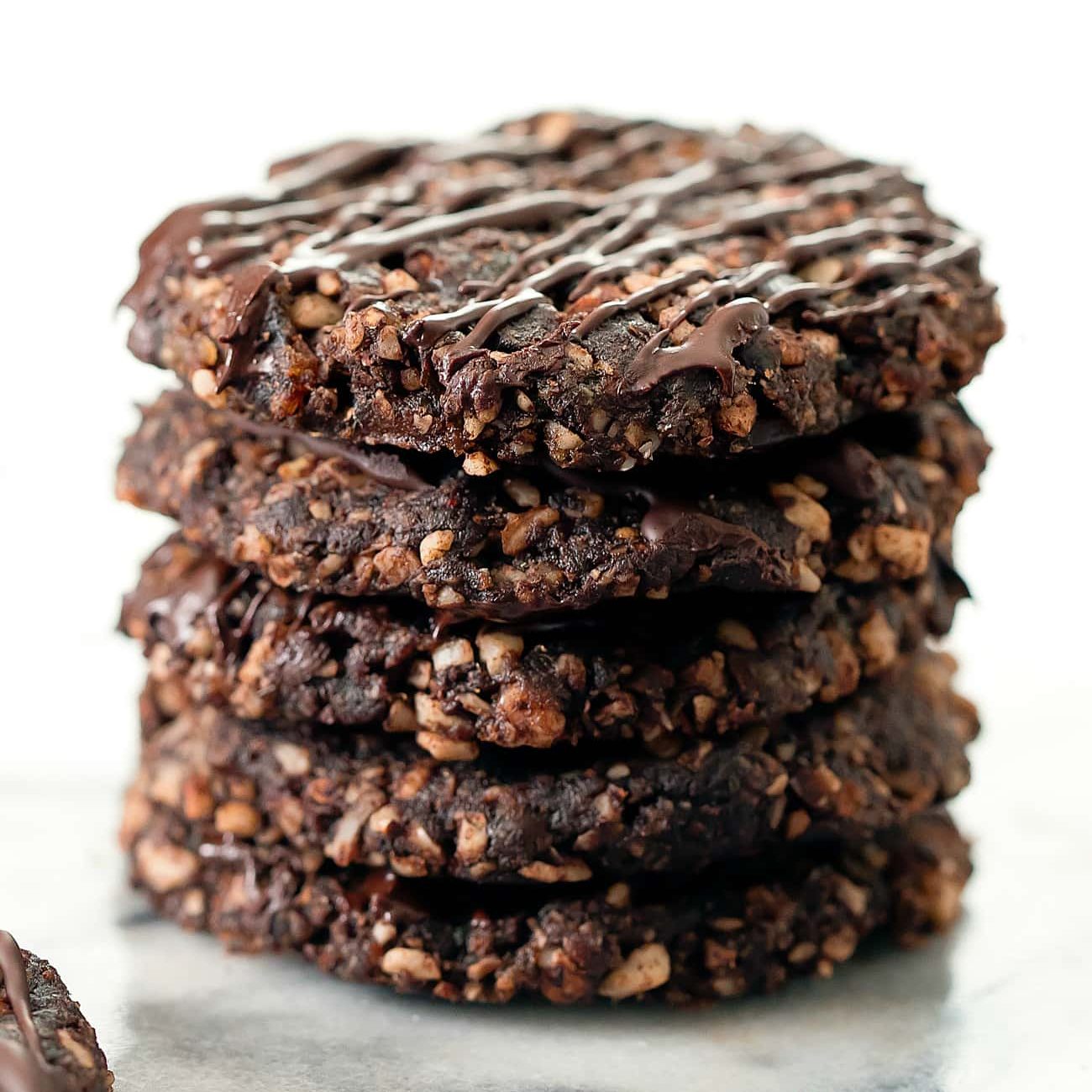 Chocolate butter cookies must sound like a baked cookie for sure. But, the particular food is prepared suing coconut oil. You are free to use this amazing food using virgin coconut oil due to its health benefits.
You need 6 tablespoons, ¼ cup plus 2 tablespoons peanut butter, ¼ cup Dutch process (or dark) cocoa powder, ¼ cup plus 1 tablespoon Grade a dark maple syrup, divided, 1 cup rolled oats, vanilla and salt. You are free to use any flavor instead of Vanilla as well.
You must put 9 cupcake liners into a muffin tin and then add 5 tablespoons coconut oil in the saucepan and then add the other ingredients accordingly and prepare the food as you do in the baking method. The only difference is adding coconut oil and provide a lower temperature to the saucepan instead of the usual baking.
Fried Noodle Omelet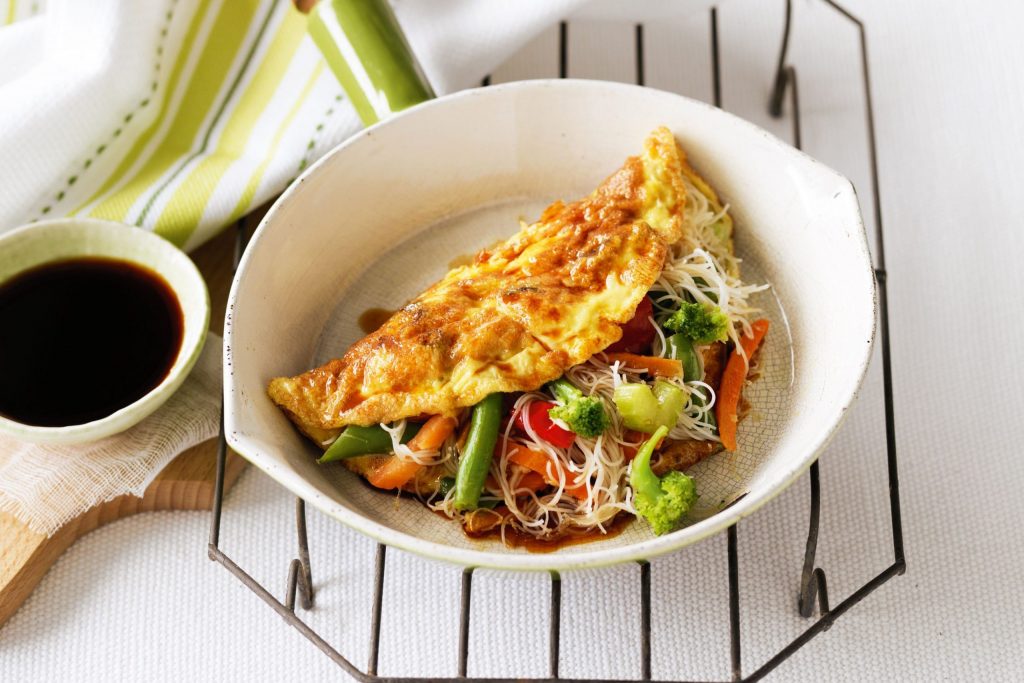 Fried Noodles with Omelet is a great way to taste coconut oil. You need noodles, 08 table spoons of coconut oil, fresh chilly, chili powder, pepper, tomato, and salt. In this method, you must add noodles into boiling water and let it be there for 05 minutes.
Meanwhile you must prepare the mixture which consists of sliced onions, chilies, garlic, curry leaves, and tomato. You must add chili powder and pepper powder to the mixture accordingly. The chopping is recommended for a person who wants to get the Fried Noodles with Omelet to be hotter.
Then you must heat the pan and add 08 cups of coconut oil. When the pan gets dry due to heat, you must add garlic first and then the mixture. After 07 minutes you must add the noodles you prepared earlier. Then you must add 04 eggs as a topping. You are ready to serve this delicious noodle within the next 10 minutes. 
Peanut Butter Cup Fat Bombs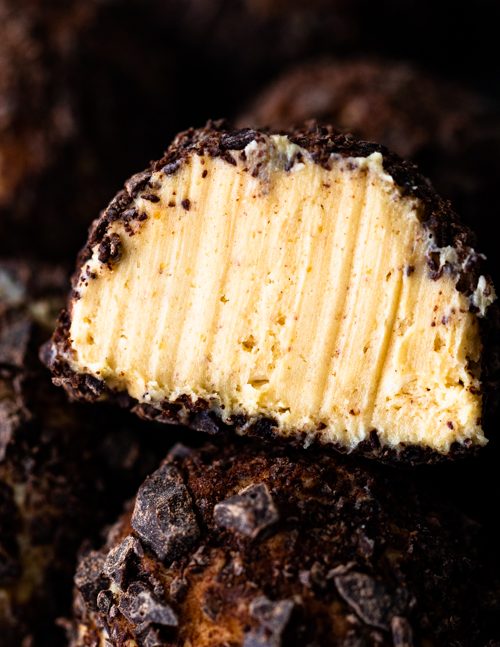 The Peanut Butter Cup Fat Bombs is a good recipe for a food that you can consume for the tea time. This particular recipe doesn't contain much of ingredients which makes it a budget coconut oil based food. You need 1 ½ cups unsalted natural peanut butter, 6 tablespoons cocoa powder, 4 tablespoons maple syrup, or more to taste, and salt for cooking this food, and a syrup.
You must mix coconut oil, peanut butter, cocoa powder, and the syrup first. You must have prepared a pan with a parchment paper on it. Then you must put the mixture on to the pan and keep in the refrigerator until it cools. After a couple of hours, you may enjoy this easily-prepared coconut oil based food.
Coconut Oil Used Chocolate Hard Shells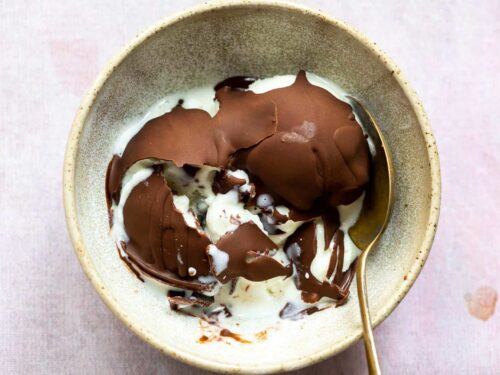 You must have seen hardened chocolate shells over muffins, ice creams, and various sweet products. Although you think it is something to do with the freezing, you are free to try this at home for getting the particular outcome along with coconut oil. The most important thing is you are just going to need just 02 ingredients.  You need 2 cups of semisweet chocolate chips, and a cup of coconut oil to prepare this food.
You must mix both chocolate chips and coconut oil in a microwave-safe bowl. Then you must keep them in the microwave for few times with regular mixing intervals. When you feel that it has been prepared, you can simply take it for your serving. If you intend to create a topping for a sweet food you have, you will have to put the mixture on the particular food. Also, you may increase the thickness by adding more chocolate chips into the mixture.
A healthy dark chocolate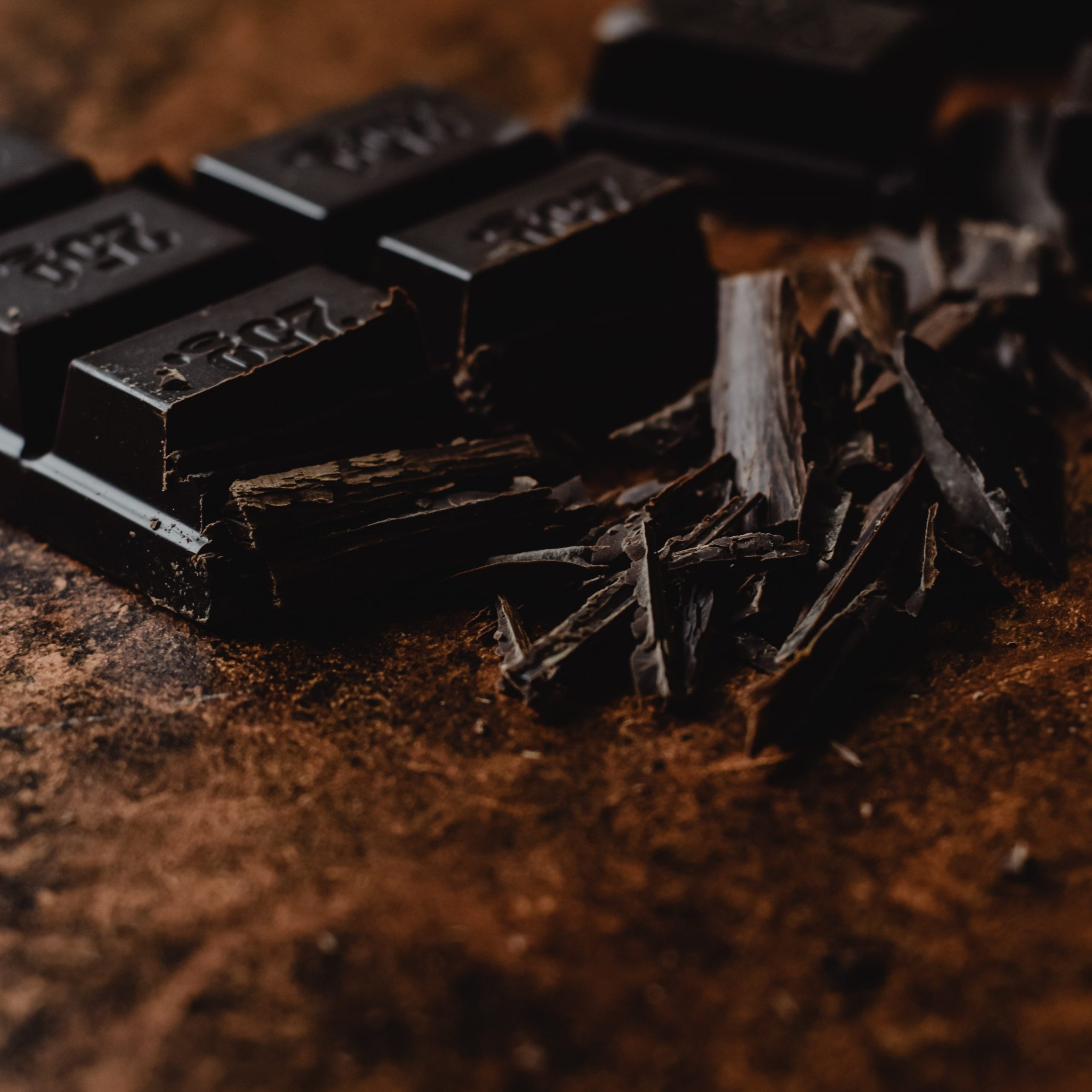 It is a known thing that chocolate is a food that can make you fat. Along with all the sweetness and the sugar into the world, it will make you fat for sure. What if you add the world's healthiest oil into the particular food, coconut oil? It will make you surely healthier than eating a sugar pint. Let's prepare some dark chocolates do we.
You need 1 cup coconut oil, melted, 1 cup unsweetened cocoa powder, and sugar or a popular syrup you want to be in the dark chocolate. The preparation method is quite simple as all you have to do is to mix all of them together and keep it in the refrigerator.  The trick we used here was to focus on the low melting point of coconut which is 76 degrees F/24 degrees. You will find a lot harder-to-break chocolate after putting in the refrigerator.
Conclusion: 07 Recipes To Be Prepared Using Organic Coconut Oil
This article has explained 07 recipes to be prepared using organic coconut oil. As a human being, you must always try to reduce fat in food. We have introduced the best solution for that, adding coconut oil into the food you prepare. It has the amazing ability to reduce fat and make your lives healthier. Stay with us as we intend to bring lots of articles regarding the same matter, making you healthier.
If you need to know more about virgin coconut oil visit here–